The Michigan Injury Lawyers is a Michigan full-service law firm adept at achieving the goals of our clients in all types of cases, including business and commercial litigation, contract disputes, insurance law, personal injury litigation, medical malpractice, employment law, family law and criminal defense. Although we are trial lawyers by trade, we also stress the importance of planning and advice clients on when and whether to settle or to fight, and whether to pursue good faith negotiation, mediation, arbitration, or litigation.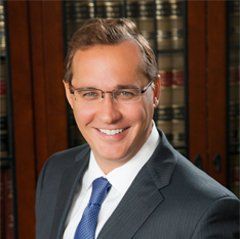 Our firm recognizes the legitimate, growing concerns that our clients have about the rising cost of litigation and have made a commitment to planning and other proactive measures in order to resolve disputes efficiently, fairly, and economically. We like to be part of the solution, not the problem, and we have extensive experience in alternative dispute resolution (ADR), mediation, and arbitration. We take pride in offering skilled legal counsel so that our clients feel secure and informed about their decisions. We take an active, personal role in each and every case that comes through our door, report regularly on the status of cases, and involve our clients in the decision-making process. At our firm you will not find any gimmicks or surprises, just good personable attorneys with ability and a knack for delivering results.
We provide legal representation and services in the following areas of law:

- Family Law

Few legal areas are as emotionally charged as family law. Divorce and child custody cases, in particular, can raise tensions that linger throughout the legal process. That's why our family lawyers believe the solutions for our family law clients won't always be found inside the courtroom.

- Personal Injury

Anyone can be hurt in an unavoidable accident. But when that accident was caused by the careless or reckless actions of another person, Michigan law allows you to hold that person accountable for your damages, including medical bills, lost wages, and your pain and suffering.

- Business and Commercial Law

Our attorneys provide numerous services to assist business clients in the operation of their businesses. Post-formation needs may include employment agreements, standard contracts for goods and services, or the acquisitions of new or additional real estate for the conduct of business.

- Employment Law

When an employer fails to pay you money you have earned, when you are fired or demoted for reporting wrongdoing, or when you have been injured on the job, you deserve fair and just treatment. Our goal is to assist you in obtaining the most favorable outcome possible for your employment dispute.

- Criminal Law

Our criminal defense lawyers represent people charged with all types of crimes. From minor traffic tickets to serious felonies, our attorneys are fully prepared to stand by your side throughout your entire case. We are licensed to practice in all state courts along with the US District Court for the Eastern District of Michigan.